Back To Blog
When building a business with a physical location or somewhere that will be used fairly heavily by the public, many people overlook the simple but essential locks that will be used to keep people from going where they are not supposed to without the correct means of access.
With that being said, let's look at some of the best options you will have when it comes to securing your business or institution.
Arrow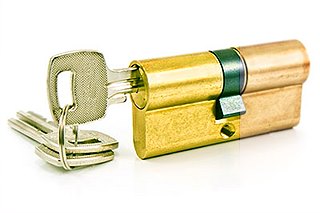 Arrow locks have been the choice for many universities, libraries, and other high-traffic buildings for many years, and there's a good reason for it. They are built to not only be dependable and reliable for a very long time but they are also built to deal with heavy traffic. In other words, these locks are built to last, and that's exactly what they do while at the same time being a fantastic lock for keeping anyone out of where they are supposed to be. Key systems, door control, and locking hardware are part of the diverse line of locks that Arrow offers, so no matter what it is you are looking for in your security, you can bet a paycheck that Arrow will have it.
Schlage
Schlage is an industry leader in security and locks and for good reason. Their locks are highly tamper resistant, durable, and are used in both offices and homes for the most demanding of security situations. They offer keyless entry locks, and other features that are sure to catch your eye when trying to protect what is yours.
Sargent
Sargent is another popular option for highly used areas such as hospitals, schools, etc. and is known as the powerhouse of the security world. It's even used in some of the most demanding areas such as mental health facilities. They offer keyed entry, keyless entry options, key fobs, keypads, and every single one is as reliable as the last.
Falcon
If you haven't been living under a rock, you have probably heard of Falcon in some way or another. The fact that these locks are used in the United States pentagon should say enough in itself. On top of that they are used in a lot of other government buildings, areas that are highly sensitive to being tampered with, schools, etc. If you aren't scared to spend a little bit extra to have pretty much guaranteed security, then Falcon is for you.
Now that you know some of the most used and reputable locks in commercial security, you can make your decision with confidence!